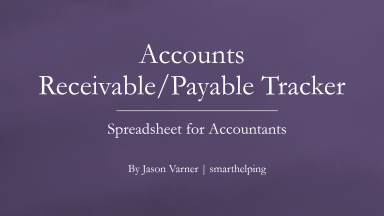 Accounts Receivable and Payable Invoice Tracking Excel Model Template
Track who owes you money and how much as well as well as how much you owe and to who. Aging reports included.
Acquire business license for $40.00
Add to cart
Add to bookmarks
Further information
Track and report your payable and receivables.
If you have payables and/or receivables with due dates.