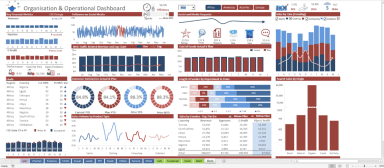 Whole of Organisation Excel Dashboard
This is a high-quality Organisational Excel Dashboard to the track annual performance of your business.
Acquire business license for $149.00
Add to cart
Add to bookmarks
Further information
This Excel dashboard tool aims to make the process of producing summary data easier for non Excel users. All of the information has been populated and the format is in place. Simply enter your organisational data.