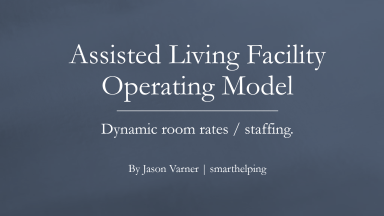 Assisted Living / Nursing Home 10-Year Startup Financial Model
This Excel model is built specifically to let the user forecast cash flow and general financial statements of opening and running an assisted living facility.
Acquire business license for $70.00
Add to cart
Add to bookmarks
Further information
Forecast financial requirements of operating an assisted living facility.
Up to 5 room types and 6 tiers of care with full staffing.