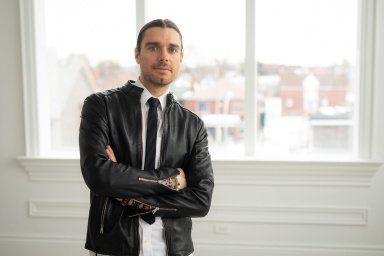 Design thinking
In this video, I talk about the design thinking methodology.

by Dr. Jeffrey Overall
Associate professor of entrepreneurship and strategy at Ontario Tech University. Co-founder and President of The Global Institute for Conscious Economics
Follow
Description
Building on my importance of entrepreneurial failure video, in this video, using the Stanford University School of Design Thinking methodology, I show how to minimize the instances of entrepreneurial failure. Using the design thinking method, I show entrepreneurs how easy a business can be started by just focusing on problems. I define entrepreneurship as matching problems to solutions and, using the design thinking modality, I show entrepreneurs how to focus on fully understanding a problem prior to attempting to solve it. I talk about how, historically, entrepreneurs and business executives have attempted to create solutions to problems that may not exist. They create products and services that customers might not particularly need. I discuss how this push approach has often led to failure whereas, because design thinking is customer centric, it can minimize failure. Using design thinking, I talk about the need to hold off on the solution-orientation mentality and spend a significant amount of resources attempting to understand a problem, using observational tactics and empathy. In the video, I take viewers through each stage of the design thinking approach, namely: empathy, define, ideate, prototype, and test. I outline the significance of needing to continuously get outside of the building. In the video, I tangentially focus on the importance of passion to not only the design thinking method, but also the entrepreneurial process, in general.
This Best Practice includes
This is an MP4 video file
Acquire business license for $5.00
Add to cart
Add to bookmarks