Total results: 13 has-more!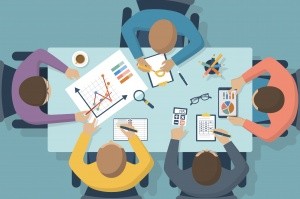 What are Meetings?
A Meeting is an assembly of people who gather for a particular purpose. This generally entails a discussion concerning a specific topic with aspects of: summarizing, negotiating, problem-solving, decision-making, brainstorming, giving feedback and more.
The purpose of a meeting can be either personal or work-related.
Often Meetings are held when there is a topic that needs to be addressed in order to demonstrate opinions and receive validations from more than 2 people.
What is a Business Meeting?
A Business Meeting is a gathering of two or more people to discuss ideas, goals and objectives concerning topics in the workplace. Business Meetings can take place in multiple settings including meeting rooms at the office (yours or your client's), hotels, restaurants etc. They can also take place over the phone or via a video/audio conferencing service when team members are working remotely. Business Meetings can include many participants such as: employees, managers, executives, clients, prospects, suppliers, partners and anybody else who is within the company's network.
What Types of Business Meetings are there?
Business Meetings (Corporate Meetings) have the objective to discuss business management related topics. They can differ by size from small team meetings to larger conference meetings:
1/ Team Meetings tend to happen on a regular basis and can also be known as reoccurring meetings. Team Meetings include all participants in your team consisting of 5 people or more.
2/ Conferences are often held for larger groups of people and can take place over the period of a few days. They tend to be more structured with an agenda and program of activities documenting the presentation times of keynote speakers. At a conference commonly experts in the field hold presentations introducing revolutionary concepts and new opportunities. For example, business conferences are for people working in the same company or industry. People/participants come together to discuss new trends and opportunities relating to the company/industry.
In the workplace both formal and informal meetings exist:
• Formal Meetings have a determined time and date, place, and are often confirmed in the calendar. These formal meetings can be split further into organizational or operational meetings. Organizational meetings are seen to be more formal as they involve external parties such as shareholders and management for example, a board meeting or an annual general meeting.
• Informal Meetings are regular meetings that take place between internal employees including the management and their employees, such as sales meetings or general planning meetings. An informal meeting tends to be less organised and more spontaneous (example: an employee asking their manager for a quick chat when they have a moment to spare).
Characteristics of a Meeting (including a Business Meeting)
Typical characteristics of a Meeting are:

Meeting organizer (the person responsible for holding the meeting)

Invited participants

Meeting venue

Meeting purposes

Schedule

Meeting preparation

Monitoring of meeting productivity
*For online meetings typical characteristics include: Camera enabler, Microphone, Screensharing, Recording service, Dial-in number and pin.
What Business Meeting Venues Are There?
Meetings commonly take place in conference rooms at company offices. However, when participants are unable to attend in person, virtual meetings may take place instead. Virtual meetings can be held on any of the following platforms: Zoom, Cisco Webex, Jitsi, Skype, Wimi AirTime, Zoho, Microsoft teams, Google meet and more.
How to run an Efficient Business Meeting?
An Efficient Business Meeting is demonstrated by the project developments that follow afterwards. It's important to know how to run an efficient business meeting, by taking into consideration the following points:
1/ Organisation: set a time and a place, invite participants and if possible, add a meeting to the calendar (e.g. using virtual meetings and shared agendas)
2/ Preparation: ensure that all participants understand the meeting's purpose and its objectives; prepare documents that will provide structure (e.g creating a presentation, attaching a KPI template).
3/ Active participation: identifying the meeting purpose and preparing your thoughts beforehand with ensure for active and equal engagement.
4/ Good communication: participants should focus on communicating clearly. Everybody should be encouraged to question what they don't understand and demand further clarification. For online meetings, keeping meetings more interactive may be achieved by enabling participant's cameras.
5/ Timekeeping: set a meeting start and end time try to time-keep as best as possible; if you don't reach all your meeting objectives in time, arrange a follow-up meeting for further discussion and set tasks for participants to work on in the meantime.
6/ Concluding: summarize the key points and determine the meeting outcomes; end the meeting with the next steps to kick-start your team progressing further.
7/ Follow-up: assign at least one participant to take meeting minutes in order that everybody receives a record of what has been discussed and knows the next steps.
8/ Post-meeting reminders: it is then the organizers' job to send out friendly reminders and set deadlines for each participant to ensure maximum productivity.

Read More on the Topic of Meetings and Business Meetings:
Characteristics of an efficient meeting
How to take meeting minutes
5 ideas to liven up a team meeting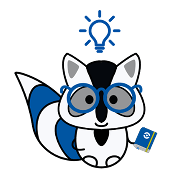 Have a Meetings Best Practice to share?
Publish a Best Practice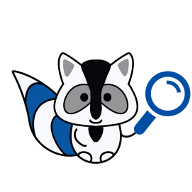 Can't find what you are looking for?
Tell us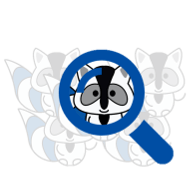 Think of someone who could publish?
Suggest an author