Roadmap templates
New Category!
Thinking of a tool which could fit in this category? Tell us
Total results: 7 nothing-more
What is a Roadmap?
A roadmap is a view of your goals and deliverables laid out on a timeline. Unlike a plan, roadmaps are not very detailed. They should be concise, to the point, and clearly laid out. A roadmap should communicate the reasons behind what you're building.
What does a roadmap do?
A roadmap visually presents where your business is at, where it's going, and how it's going to get there. It focuses efforts towards goals and communicates plans. It shows practical steps necessary to achieve goals.
Objectives of a roadmap
-Describe vision
-Outline strategy and how to execute it
-Facilitate planning based around scenarios
-Facilitate communication with stakeholders and customers
Why should you build a roadmap?
-They identify gaps in your planning
-It acts as a guide for your team, and something to refer to should a stage in your planning take a change in direction
-Allows full consideration of potential strategies and implementation methods
-Roadmaps incorporate time, which is what differentiates a roadmap from a business plan. This allows for more meticulous planning and more structure in your implementation.
-They help with prioritization. At every stage of the roadmapping process, the focus is on the most important things.
-With a roadmap, your company can better and more easily communicate your strategic plans and future objectives to customers, investors and stakeholders.
-Finally, building the roadmap together ensures that each team member has a sense of understanding and insights from many functions can be shared within the same space for a common goal.
Who uses roadmaps?
-Startups
-Product managers
-IT teams
-Consultants
-Manufacturers
-Marketers
If you'd like to read more on this topic, visit:
Have a Roadmap template to share?
Publish a template
Can't find what you are looking for?
Tell us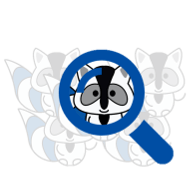 Think of someone who could publish?
Suggest an author
Any questions on Roadmaps?
The user community is here to help. Go ahead!