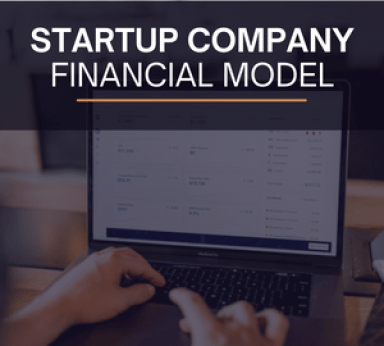 Startup Company Financial Projections
Startup Financial Projections - What's your break-even?

by Andrew Grigolyunovich, CFA, CFM, FMVA
Founder & CEO at The Financial Modeling World Cup
Follow 155
Description
This is a 3-year financial projection model for a startup company. We created the model in cooperation with the specialists from the S/B Pro start-up studio, which allowed us to make the Startup Company Financial Model easy to use for investment decision-making. The model also allows forecasting the impact of the number of users on business profitability.

This template comes with several variations. The current version allows forecasting the number of users, revenues and expenses, and capital investment of the start-up. Therefore, this is a very intuitive model to test your back-of-the-envelope calculations with real numbers.


Let us do the work for you!

Feel free to contact our team in case you need support with budgeting your company. Our team provides financial modeling services to companies around the world, which is the core activity of our business. We have a lot of experience in creating budgets for IT companies and startups, and therefore know the specifics of the business. Just drop us a line at info@cfotemplates.com!

If you don't see a template that suits your industry, you might consider ordering a customized budget template. Please contact us at info@cfotemplates.com.

The functionality of the Startup financial projection template:
Profit and loss projections for 3 years
Monthly forecast for the number of users split by different pricing packages
Monthly earning forecast by revenue type
Operating expense (OPEX) projections by type (such as Marketing, Administrative, R&D, etc)
Capital expense (CapEx) projections and depreciation calculations
Payroll forecast, linked to the number of employees and average salaries for different positions.
Quick change of assumptions which automatically will be reflected in all positions of the financial plan. Thus, it will be possible to quickly analyze different scenarios and adjust your plans depending on the situation.
This Best Practice includes
1 Financial Template; 1 Demo file provided as an example
Acquire business license for $99.00
Add to cart
Add to bookmarks
Further information
Assist in creating financial projections for startup companies.