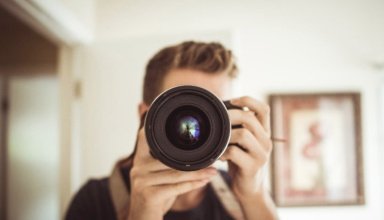 How to Prepare Efficiently During Your Interview Process
14 (Deeper) Questions You Should Be Asking During Your Interview Process
Introduction
The interview process (whether for a job, a second date, a business deal, even for quality advice) is never just a one-way street. You might be sweating, nervous or excited. Doesn't matter.


You REALLY want your future boss (or girlfriend, business partner, mentor, even friend) to like you, but you can't forget the basic premise - you're either getting value for your precious time and energy investment or you're wasting time. Never presume that a good company means a good manager or team - for you. Each situation's different and must be seen as such.


Your preparation's everything. Do your homework! Ask the hard questions now. If things don't work, it can be painful parting and restarting elsewhere.


Not only do good questions show your thoughtfulness and curiosity, but also a commitment to high standards. To demonstrate these shows your interviewer that you care and won't say yes to anything. Thatis a signal that you're capable, prepared and have a clue about the way things work - you're mindful.


Over the years, I've interviewed at countless companies - both large and small and in between - in law and finance, healthcare and consulting, startups, banks and hedge funds, young and agile teams and older, more established ones, people of every generation, age and gender.


Both from mistakes and positive experiences, I've learned to look for what's important in the process of the interviews, as well as research - both the before and after. One must be very careful what to ask - as well as what to hold back to yourself and find the answers on your own.


Here are the things I've learned that are the most important for a person interviewing to know about his or her role, team and company before he or she signs on the dotted line to start:
Step n°1 |

How does your manager-to-be resolve conflicts?

Step n°2 |

What Professional Development opportunities exist for employees on the team and company as a whole?

Step n°3 |

How solvent is the company financially?

It may be the greatest company, team and boss in history and you as a worker may be the greatest thing since sliced bread, but if the company's finances are poorly managed or in danger of poor cash flow and/or revenue management, you'll be in deep trouble and soon if you start there. Check very carefully how the finances look, because if they're bad, your head could be on the chopping block in the next cycle of layoffs.

Step n°4 |

Do your manager- and team-to-be pass the beer test?

You'll be spending a hell of a lot of time with these people (more than with your family, likely). You better make sure you can not just stand them, but will actually enjoy their company, work ethic, humor (or lack thereof, more likely) and blather. 

Do team members talk about others behind their backs? You'll be the "others" soon enough, then. Are they dull, humorless cubicle dwellers or bro-me-all-day-bro frat boys fresh out of college? Know exactly what you're getting into if joining and that you won't be the odd man/woman out.
add_shopping_cartContinue reading for free (70% left)