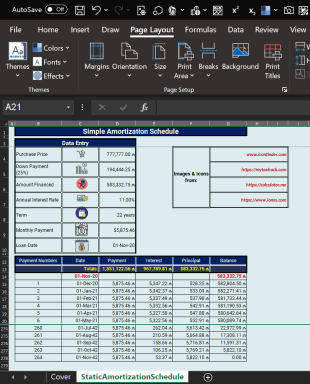 Static Amortization Schedule with Regular Payments
This template uses a simple loan to demonstrate the basic nuances in refer to creating amortization schedule.
Ilgar Zarbaliyev offers you this Best Practice for free!
download for free
Add to bookmarks
Further information
To help Users to prepare Amortization Schedule in some areas including Financial Modelling Process.
This template is suggested to be used if Users have only one condition.
This template is not suggested if Data is subject to frequent dynamic changes.