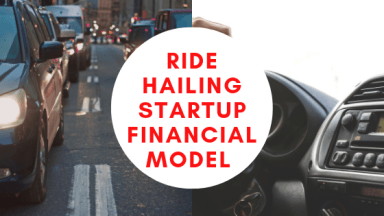 Ride Hailing Startup (SaaS)- Financial Excel Model
A simple Financial Model specifically designed for Ride-Hailing service providers, who are seeking funds from Investors.
Acquire business license for $250.00
Add to cart
Add to bookmarks
Further information
the objective of this financial model is to analyze
1. The per Ride Cost and its REvneu to drivers and Service providers
2. Analyze the Startup Cost
3. How much funding is required
4. What is the NPV and IRR of the Ride HAiling Startup
5. What are the CAC and CLV of the Riders
6. How many startups will be able to give equity share to an investor?
This Financial Model is specially designed for the RIDE-HAILING Services Provider who are seeking fund from an investor.