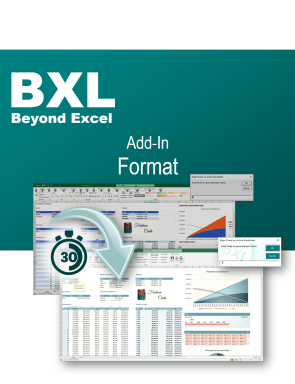 BXL Format
Add corporate branding to any Excel workbook in less than 30 seconds (Windows Only).
Acquire business license for $10.99
Add to cart
Add to bookmarks
Further information
Create professional looking models and dashboards.
Intended to standardize appearance of our models, dashboards, and other Excel projects.
Do not use for Mac. Windows only.