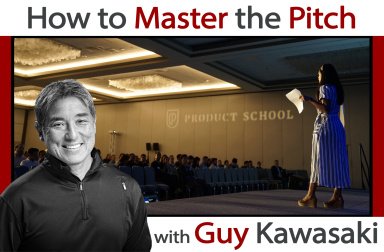 How to Master the Pitch
Here is listed the characteristics of what makes a good pitch.
Introduction
The Art of the Pitch


Forget "I think, therefore I am." For entrepreneurs, the operative phrase is, "I pitch, therefore I am." Pitching isn't only for raising money—it's for reaching agreement, and agreement can yield many good outcomes including sales, partnerships, and new hires. Here are the key elements of a great pitch.
Before you get to the meeting, study the bios and social-media accounts of everyone who will be in the room. Then bring your own projector. Bring two laptops loaded up with your presentation. Bring two VGA adapters. Bring a copy of your presentation on a USB drive. Bring printouts of your presentation in case nothing works.

Step n°2 |

Set the stage.

When the meeting starts, you should set the stage for the rest of the pitch. The thing to ask is, "How much of your time do I have?" Then ask, "What are the three most important pieces of information that I can provide?" Finally, ask, "May I quickly go through my presentation and handle questions at the end?".

Step n°3 |

Catapult the start.

Entrepreneurs believe that a pitch is a narrative whose opening chapter must always be autobiographical. These personal tales are supposed to convince the audience that this is a great team. Meanwhile, everyone is wondering, What does this startup do? To use an aviation analogy, the presentation feels like a 747 rumbling along for two miles. Instead, you should emulate an F18 catapulting off a 300-foot aircraft carrier deck.
add_shopping_cartContinue reading for free (70% left)