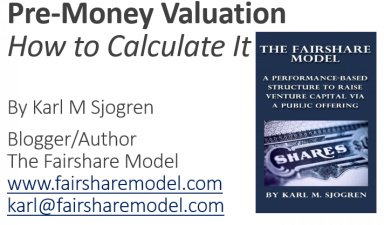 Pre-Money Valuation: How to Calculate It
Video explains what a company's pre-money valuation is, why it is important and how to calculate it.
Karl Sjogren offers you this Best Practice for free!
download for free
Add to bookmarks
Further information
To explain what pre-money valuation is from an investor's perspective
Investors who are considering an investment in a company. It can also help entrepreneurs understand how investors will evaluate the terms of an offering.