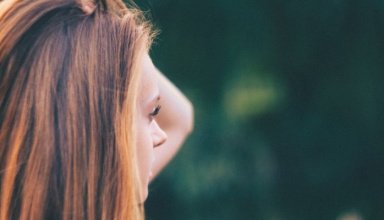 How to Nail Your Year-End Review Negotiations as a Woman
12 Strategies Women Must Know to Nail Their Year-End Review Negotiations
Introduction
It's nearing your year-end review. You're really good at what you do, but when it comes to your negotiation skills, you freeze. You might have even taken one of those negotiation courses back in business or in law school, maybe even college, way back when.


But what's the use? You feel you have no leverage. You're in the company maybe a year or 18 months, or maybe even less. You'd hate to rock the boat too much.
You've always kept your nose clean, done your work and then some. You're not one of those alpha dogs, always obsessed with self-promotion. You feel that good things come to those who do great work, work well with teams, collaborate, not steal the show.


Congratulations, you've convinced yourself - out of potentially $500K over the course your career, perhaps a handful better titles, more responsibility, advancement of the type you've always dreamed.


You've fallen prey to hidden scripts - those nasty little parasites that feed on insecurity, uncertainty and fear inside your head. Don't feel too bad - all of us have them, often since our childhood.


Now that you're an adult and savvier about the "real world," it is time to stop the madness. There is too much at stake NOT to negotiate. Plus, it is neither rocket science nor impossible for introverts, the risk-averse, the modest and the shy, plus those without "the guts."


I'd know a thing or two about this paradigm. Before I ever went against the grain of childhood shyness and low self-esteem, I viewed negotiation as the province of the alpha male, the Middle Eastern market, the car dealership, the back-room politician.


In business, these illusions quickly withered. When I transitioned to the finance/operations function for a startup, suddenly it was my role to drive down prices, to negotiate with vendors and the landlord. I started trying to bargain at the market on a trip to Casablanca and then Israel.


I then successfully negotiated with the CEO (a master negotiator himself) to go full-time, instead of contract, with a $15K bump in salary and benefits, plus more responsibility that at my prior job. While there, I managed to negotiate down $45K (23%) from a vendor's original offer for an ERP system and $17K (6%) on rent over 5 years for our new office. This, after being too shy and scared to bargain for an apple at the market just a couple months before.


After a while, it was an actor's game, except with higher stakes. The first and most important rule is simple - if you never ask, the answer's always no!


Over the years, since I was young, the many (brilliant, fearless) women in my life would come to me with their frustrations about bosses, lack of meritocracy and inability to get past fears and insecurities and all the rest, especially with negotiation. The men would simply never go admitting it.


Here are the strategies I've counseled them to take. I have used them myself with great results.
add_shopping_cartContinue reading for free (70% left)