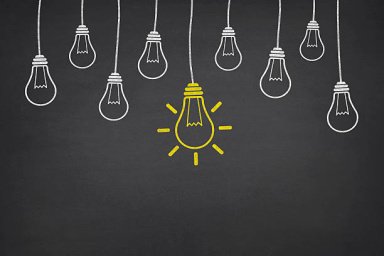 How to Write a Business Plan: The Complete Step-by-Step Guide
Step-by-step guide to help you achieve the right content and balance in your Business Plan.
Introduction
There are many reasons you should have a business plan for your business if you want to succeed. At the absolute basic level, the business plan is a decision making tool to help you manage your business more effectively.
However, many entrepreneurs are intimidated by the task of creating a business plan. What's required is awareness of your market coupled with highlighting the excitement for your business, whilst retaining a sense of realism.
Getting the right content and balance of your business plan is not easy. This is why I have created this step-by-step guide to help you out.

Purpose of the Business Plan

You may need the business plan for a number of different reasons. Maybe you are starting out and want to have an initial plan in place to help you grow? Maybe you want to use the business plan to explain what you are doing to key stakeholders, such as potential business partners, or possible new recruits to the team. Or perhaps you need to raise money for your business and understand that any type of lender or investor will want to see a business plan before they meet with you.
Whatever the case, the fundamental structure of your business plan will be the same. That is, the business plan will need to articulate to the reader what your business does and how.

The one thing to be aware of is that the business plan is a forward-looking document. As such, you need to give a balanced view on how you expect the business to grow. However, be sensible. It is impossible to say what the business will look like in 10 or 20 years. Typically, business plans are written to cover a time frame of three to five years.

Irrespective of what you want to use your business plan for, the guide below applies.
The next section you will want to talk through in sequence is the target market section. This section has the aim of explaining whom you are identifying as the core group of people you are looking to serve.

The importance of this comes from the mistake that too many entrepreneurs make in trying to be all things to all people. Your product or service will not be for everyone. It is lazy to assume this is the case.

In trying to serve everyone, such businesses end up serving no one and very quickly run out of steam and go out of business.

Instead, you need to take the time and effort to really think through who you are looking to serve and why.

Is your business focusing on a particular age demographic, or gender? Are you focusing on a certain income group, or education background? Or are you focused on serving people interested in a certain niche area?

Whatever the case, the target market section needs to outline who this group is and why.
So how do you know who your target market is?

Well, in order to find out, you need to look inwards, and then look outwards.

thumb_upLooking inwards

There is one critical question you need to answer when trying to determine who your target market is: what need does your product or service fulfil?
This question is all about thinking through who is most likely to consider using your product based on a one high-level criteria such as age range or location or family status.


For example, a mother of three young children living in the suburbs has very different needs and wants to a recent graduate living in the city who has just secured his first job. The type of product in a particular niche that may work for the mother will not work for the graduate and vice versa because they will both have different levels of disposable income and will want and need to use that in different ways.


To outline such distinctions, consider that millennials eat out about 13 times a month on average and spend about $100 on dining per month. In contrast, Gen Xers and boomers spend between $120 and $140 per month respectively, despite eating out only about half as often as the younger generation.


Once you've identified the initial criteria for people who you believe want what you have, then you need to apply other filters. This could be geographic location, income group, interests, personal status, or education level.


Through this approach, you are building up a sharper picture of the person that will buy your product or service because they need it, and because they have the disposable income to actually purchase it.

Looking outwards


Once you've aligned potential customer needs with the product or service that your business solves, it is necessary to seek out additional information to verify and strengthen who you think will buy from you.


The importance of this is that it can give you actual data based on your assumed target markets' habits right now, specifically with products such as yours.


The best way to do this is via a survey.


If you collect customer information this is as easy as sending out an email to them (perhaps with some incentive to encourage completions) and ask the questions that help you understand the demographic of people who are interested in what you have.


Tools such as SurveyMonkey can be used to assist with this as well as a great book called Ask, which goes into detail on the best way to run surveys for your business.


In addition to running your own surveys, there is likely to be lots of information already in the public domain for other businesses that offer similar products or services as you.


What kind of customer demographic do they market to? Research this data online to gather a view on the type of customers that are purchasing products similar to what you offer.


Depending on the niche you are in, you could do this as primary research.


For example, if you are in the coffee shop niche, you could conduct your own primary research as opposed to (or in addition to) the survey above by going to your local coffee shop and spending some time there to understand what people are buying. How old is each person and what is his or her gender or family status? Is a particular drink popular and what do they typically buy with the drink? When is the shop the busiest?
Once you've collated the data you can then use the findings for your own business.

Step n°2 |

Products or Services

At the outset of your business plan it is important to explain what it is that your business actually does.

The most fundamental mistake people make in this critical section is not explain, in lay-man's terms, exactly what it is that their business does. The problem with this is that you make it difficult for any potential reader to understand what you are talking about, even as they review the remainder of your plan.

Some of the best business plans I have seen break the business down into its component parts to explain exactly what the business does, and how.

Thereafter, it is perfectly fine to start layering other components of your business once you have clearly laid down the framework of what the business does at its most basic level.

thumb_up Think about it as though you were explaining your business to a 7 year old.How would you explain it so they got it? That is your starting point.

Assuming it's required, only then would you get into more detail.

One approach that I have found extremely useful to go into more detail about your business is by presenting a case study. This is a walk-through for the reader of what a typical customer journey looks like when they purchase or use your product.

The benefit of this is it allows the reader to put themselves in the shoes of a potential purchaser to understand the journey the customer would take. This also makes the experience more real for them so that they can understand the benefits and potential limitations of your product or service.

lightbulb_outlineSo what?

It's not enough simply to explain what your business does however. The obvious question will be "so what?"

In order to make this initial section of your business plan stand out and mean something to the audience, you need to explain the problem that your business is set up to solve.

"There were many grills on the market but George Foreman's grill allows you to cook meat and vegetables with convenience and healthily."

"Personal music players have been around since the 80's but it wasn't until the iPod in 2001 that the problem of being able to listen to a large quantity of songs on the go was solved."

"I still remember how, as kids, we would rely on the road atlas to navigate from one place to another flipping pages as we go. The Sat Nav systems that we can buy now do away with that problem and make it simple to travel anywhere without having to carry large road atlases and a navigator!"

But you don't have to change the world with your business in order to stand out.

Maybe you make gluten free foods and have a mobile shopping cart in a city's business district to solve the problem of serving such food to office workers who can't get access to such foods.

Or perhaps your business helps businesses with engagement by allowing them to retain their clients or team; issues that affect many businesses.


The clearer you can articulate the problem your business is solving, the more impactful your business plan becomes and the more interested the reader will be to read on.
add_shopping_cartContinue reading for free (70% left)