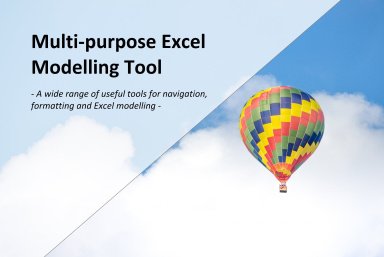 Free Multi-purpose Excel Modelling Tool (Add-in)
Free Microsoft Excel modelling add-in containing a wide range of tools for navigation, formatting and excel modelling.
Kevin Yassine offers you this Best Practice for free!
download for free
Add to bookmarks
Further information
Provide a set of useful macros for Excel modelling, for beginners as well as expert modellers.
To ensure that the tool works well, please follow the installation instructions provided in the description above.
None, this tool would always be useful when working with Excel.