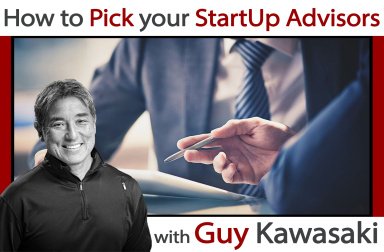 How to Pick Your Startup Advisors
Some advice on picking advisers for your startup journey.
Introduction
Once upon a time there were two engineering PhDs who were clueless about how to start a company. All they knew how to do was code. They were so desperate for money and adult supervision that when an experienced businessperson showed interest and offered to help raise money, they, in their own words, "followed him like dogs."


However, this adult didn't know much about tech startups and caused them to make many mistakes in legal and financial matters. They parted ways but only after much aggravation and the significant legal expense of undoing incorrect decisions.


This is not an unusual story, and it's an understandable one. First-time entrepreneurs are looking for any particle of positive feedback, reinforcement, and advice, so they jump at the first sign of interest. The demand for adult supervision in the form of advisors, board members, and investors far exceeds the supply, so you may need to take a chance with people who are untested in these roles. If no one will dance with you, the temptation is to dance with the first person who asks.


Here is a test to separate the contenders from the pretenders. These questions will help you identify good advisors, board members, and investors (if you have the luxury of choosing investors).
Step n°1 |

What kind of corporation should we form?

Step n°2 |

In what state should we incorporate?

Step n°3 |

Do our investors have to be accredited investors?

Step n°4 |

Should two founders split the company right down the middle?

Step n°5 |

Should we sell common or preferred stock to investors?
add_shopping_cartContinue reading for free (70% left)