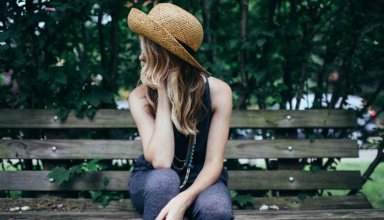 How to Decide If You Want to Work In a Startup (or Stay Corporate)
How To Decide If You Want to Work In a Startup (or Stay Corporate)
Introduction
Many of us have been there. Tired of the boring job at a large company, resigned to being ten levels under management with no room to grow, running in place, not growing as a human being. We start to daydream – what if I was a Startup Guy or Startup Girl?


Immediately, we think of airy lofts and open floor plans, tons of snacks, open vacation, equity, being buddy-buddy with the founders, helping build an awesome product that will change the world, etc. We talk to friends who work at startups and they seem so driven and excited all the time. I want my freedom! Screw this corporate crap!


Now, back to earth. Just like in any other company, a startup job can be amazingly rewarding – or pure hell.


Here's what to look for when you think of jumping to a startup:
Step n°1 |

How do you look at risk?

Is it excitement for you or a heart attack? Are you gung-ho about new challenges and run with them and own the problem or are you used to doing what you're told?


Frankly, can you survive if suddenly, the company goes under or the job doesn't work out? What if your job description changes drastically? How flexible are you to go get coffee/donuts, even if you're high in management? If suddenly the founders need to pivot or to cut the workforce, it could be a sudden shock.


If you're ok financially and otherwise with this scenario, then it could be for you. Don't take the startup gig it if you can't take the sudden changes in direction, moving quickly, daily shifts in mood and job description. 

Step n°2 |

How do you work?

Are you methodical and thorough, harping on every detail to perfection? Then stay away.
Or are you of the 80/20 mindset, focusing on things of greatest impact first and then the rest? This might be for you.
Do you take ownership or do you always defer to others? If it's the first, then you might be a Startup Guy or Girl.

Step n°3 |

What is your learning style?

Do you learn best by doing or through books and manuals and specialized trainings? A startup job will often have you doing things well outside of your comfort zone (what you learned in college, what you did in previous jobs, etc.) If learning things by doing is your forte, working for a startup might just be the thing for you.
add_shopping_cartContinue reading for free (70% left)