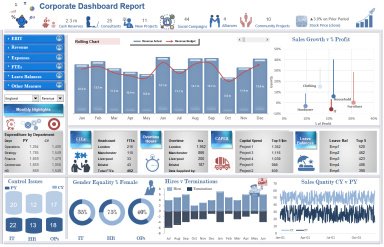 Corporate Excel Dashboard Model
This is a ready-to-use Key Performance Indicator Dashboard for a corporation.
Marcus Small offers you this Best Practice for free!
download for free
Add to bookmarks
Further information
Should give people a starting point when preparing a financial model. If people copy the structure and layout of the model they should be in a healthy place.