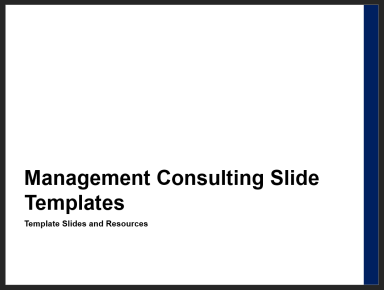 Management Consulting Slide Templates
Lengthy set of slides covering various aspects of a typical consulting presentation, along with the excel source file.
DW Financial Services offers you this Best Practice for free!
download for free
Add to bookmarks
Further information
To help consultants make quality consulting presentations for their clients.
Works best for consulting, but can be helpful for non-consulting presentations as well.
Does not work well for presentations that do not use slides.