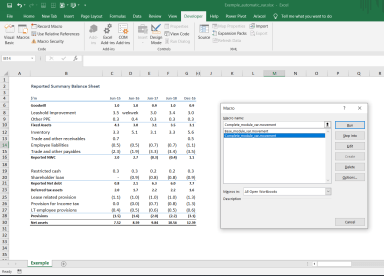 Productivity VBA tool - Automation of year on year movement computation for multiple periods
A VBA Macro for automatic year on year movements and automatic formatting.
Pierre-Alexandre HEURTEBIZE offers you this Best Practice for free!
download for free
Add to bookmarks
Further information
Gain in productivity by automating year on year movement. More time to focus on the important things and analyses.
Have numbers in adjacents columns and sorted out from oldest to newest , left to right