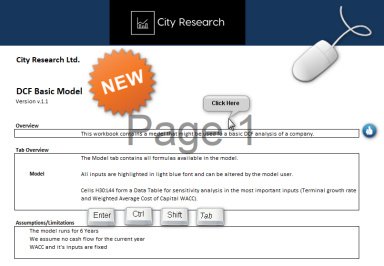 Simple Discounted Cashflow (DCF) Excel Model Template
A very simple to use DCF (Discounted Cash Flow) Excel Model with WACC calculations.
Acquire business license for $15.00
Add to cart
Add to bookmarks
Further information
Get a quick look of discounted cash flow equity valuation based on the assumptions of operating performance of a company.
Not ideal for decision making and detailed analysis. A very comprehensive model (available on request) should be used instead for detailed calculations.