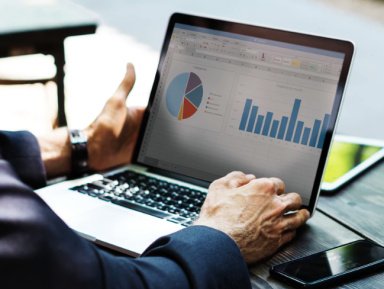 How to create efficient Dashboards and Process Automation
An 11 step method giving tips and best practices on how to create efficient Dashboards and Process Automation.
Introduction
Reducing process time and errors and understanding an organisation's data have become the core focus of many companies. Process automation and dashboards allow organisations to achieve these goals, however the implementation of such tools is often a demoralising path. In our experience, the reason for so many process automation and dashboard projects failing is due to miscommunication between the business and the consultants implementing these tools, and the misalignment of these tools to the overall strategy of the business. The end result is dashboards that are hardly looked at, and staff that prefer the previous error prone, time consuming and manual tasks to the new tools meant to make their jobs easier.


Below, we outline eleven tips that in our experience have helped turn these tools into ones that not only aid efficiency, but help organisations understand their customers and trends within their operating environments.
Step n°1 |

Dealing with Dirty and Incomplete Data

The biggest problem we have faced in dashboard projects is not what dashboarding tool to use, what metrics to display or even what advanced calculations to perform on the data. Instead, dirty and incomplete data is the biggest challenge to creating clean and usable dashboards. SEOKETSO estimates that up to 60% of any dashboard project involves data clean-up. This could be due to a variety of issues, from legacy systems that didn't store data properly to inadequate filters and validation mechanisms that allow data in any form to be submitted into databases. In general, companies should scope the data clean-up element of dashboard projects accordingly – dirty data and incomplete data can be the source of unusable, or even worse, misleading dashboards.

Step n°2 |

Ensure Dashboards and Processes are Aligned with Strategy

Although process automation and re-engineering is a hot topic, many organisations end up with processes that are not aligned to the organisation's overall strategy. Indeed, some processes may even actively detract from that strategy! When we start a process re-engineering engagement, we always ensure that the end product is both aligned to the division's and the organisation's strategy. This also ensures that re-engineered and automated processes are not discarded months after implementation and are instead used effectively while contributing to the strategic objectives of the company. Nothing is more frustrating than implementing a perfectly automated process that is never used!

Step n°3 |

Make Dashboards Intelligent

Many of our clients build fantastic dashboards that track every process and customer action being recorded. These dashboards may provide some insight into customer behaviour, however there are often rich patterns underlying the data. SEOKETSO therefore devotes time during all dashboard implementations to assessing exactly what information can be extracted from the data, and how best to present it to the user. To achieve this, we employ a wide range of statistical pattern recognition tools to provide the user with an in-depth understanding of their data.
add_shopping_cartContinue reading for free (70% left)