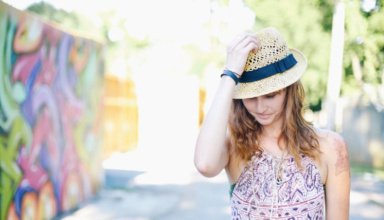 How to Instantly Improve Your Quality of Sleep
9 Ways To Instantly Improve Your Quality of Sleep
Introduction
The simple cure for what it is that ails us is... a good and solid night of sleep. Russians intone, "morning is wiser than the night." It's hard to argue with the obvious, but how exactly can I sleep well with my worries, obligations, emails, city noise, etc.?


It isn't rocket science, but a few good tricks can really help. 
Step n°1 |

Turn off your phone, computer and TV at 7. Rest your eyes and brain.

After a long day looking at computer screens, your phone or tablet and TV, your eyes and mind are drained. With too much light exposure after darkness sets, you are beginning to mess up your circadian rhythms and in turn, your quality of sleep.



Don't look at your phone before bed. Don't check your emails. Don't worry yourself with things that can wait until tomorrow. Instead, spend quality time with your family. Read a good book. Take a nice walk outside. 

Step n°2 |

Avoid eating dinner after 7, especially heavy foods.

Anything fried, heavy carbs, red meat, anything in a heavy tomato or cream sauce.


At around this time, when it's starting to get dark, your digestive system begins to prepare for sleep and becomes less and less efficient after the waking day. During sleep, your digestion is at its least efficient. Going to sleep soon after a heavy meal can cause indigestion and/or other digestive issues, which can easily disturb and lessen the quality of your sleep.

Step n°3 |

Drink a glass of water before bed.
add_shopping_cartContinue reading for free (70% left)