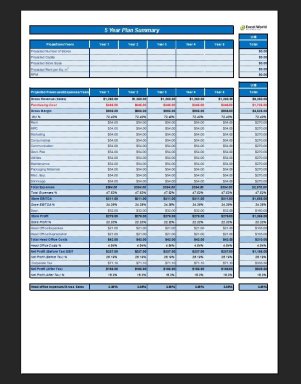 5-Year Store Opening Plan Summary Excel Model
5-Year Store Opening Plan Template in Microsoft Excel.
Ilgar Zarbaliyev offers you this Best Practice for free!
download for free
Add to bookmarks
Further information
The goal of this template is to give the other party a brief overview of what you will do in the next 5 years, while obtaining franchising rights from a company abroad.
Production Establishments Opening