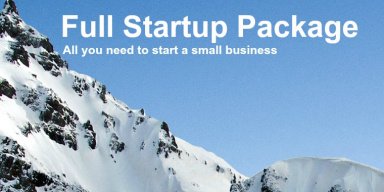 Full Startup Package
All you need to start a small business: startup information book, business plan and budget templates and tools.
Acquire business license for $34.50
Add to cart
Add to bookmarks
Further information
Unleashing the entrepreneurial spirit in the population.
You must be interested in starting a business.
You are good at your trade but know little about starting a business.
If you have started many companies or have an MBA, the material might not be of value for you.