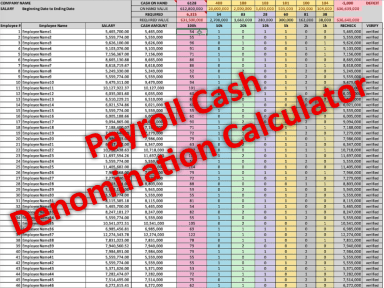 Payroll Cash Denomination Calculator
To assist in calculating the distribution of monetary denominations for cash payrolls.
Acquire business license for $15.00
Add to cart
Add to bookmarks
Further information
This tool is designed to ascertain if a payroll is able to be paid from available cash on hand.
This tool is designed for situations where there is inadequate access to and use of electronic bank facilities and the payroll is best paid in cash.
This tool is not suitable for electronically deposited payrolls.