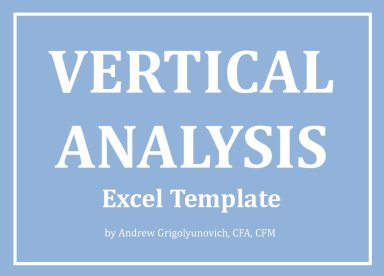 Vertical Analysis Excel Template
The Vertical Analysis Template is a tool that helps to perform vertical (common-size) analysis.
Andrew Grigolyunovich, CFA, CFM, FMVA offers you this Best Practice for free!
download for free
Add to bookmarks
Further information
To fill in the Balance Sheet and Profit&Loss statement for vertical analysis.
If you do not have Balance Sheet and Profit&Loss
If you do have Balance Sheet and Profit&Loss