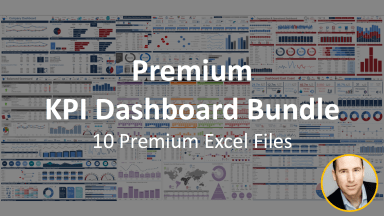 Premium Dashboard Models (the very best)
These premium Excel dashboards are ready to use. Create stunning visuals by adding your own data. That simple.
Acquire business license for $399.00
Add to cart
Add to bookmarks
Further information
To provide ready to use Excel workbooks which only require the input of an individuals data-set. The structure, layout, formulas, charts and tables are inside the model. Users only need to add their data-sets.
These models are diverse enough to meet the reporting needs of a multitude of organisations. Simply apply your data and the dashboards will display your key performance metrics in the format presented.