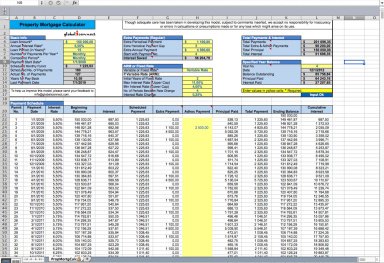 Property Mortgage Calculator
Model for calculating and tracking mortgage repayments
Amit Tandon offers you this Best Practice for free!
download for free
Add to bookmarks
Further information
To calculate key elements of a propert yprovide a comprehensive payment schedule
Relevant for property mortgages.

Easily adaptable to a variety of mortgage arrangements, including:
- Periodical, annual and adhoc repayments
- Accelerated weekly/bi-weekly payments
- Fixed rate and adjustable rate mortgages.