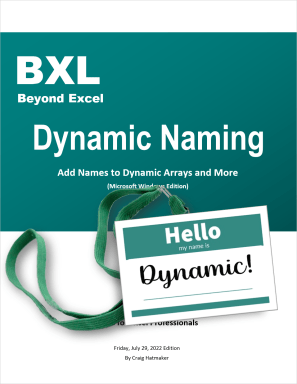 BXL DAN - FREE: Create dynamic array names and more
Designed to make dynamic array collections compatible with PivotTables and Power Query, BXL DAN also adds easy dynamic named ranges, block naming & formatting.
Craig Hatmaker offers you this Best Practice for free!
download for free
Add to bookmarks
Further information
The purpose of this add-in is to make names more usable. Make them easy to create, easy to use in formulas (making them self-documenting), and easy to use with PivotTables and Power Query.
Windows and Office 365 ONLY.
Does not work with MAC or older versions of Excel.