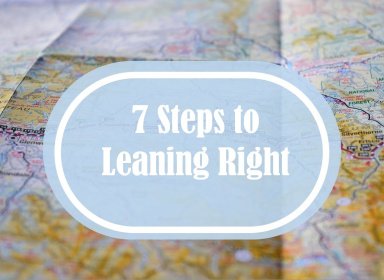 How to Lean Right
Step-by-Step methodology on how to achieve Lean within your organization.
Introduction
Lean consists of very old concepts wrapped in new and sometimes confusing terminology. What's the big deal?


For one thing, these concepts work, and so well that Japanese Lean (and Six Sigma) zealots practically wrecked the non-Lean American automobile and electronics industries in the last century. Lean is now the way business is done by all the survivors. So what is it, exactly, and how do you get it?


What Lean Is


Lean is a way of doing business that relentlessly eliminates waste, of time, materials, and other resources. The old concepts are really old. Since the building of the pyramids managers have known the need to avoid rework, straighten assembly lines, maintain a neat workplace, and other fundamental waste reduction ideas. By the time Henry Ford built the Model T assembly like, they were actually practicing many Lean techniques, but unconsciously and haphazardly.


Enter the confusing terminology. Much of the organized, disciplined work of creating Lean as a body of knowledge and practice was done by the Japanese, so many of the terms used are Japanese, and they are often presented as a broadside of ideas and absorbed in a Zen-like fashion through long exposure.


How to Get It


Here we will attempt to describe step-by-step, in layman's terms, how to Do Lean Right on the fast track.
Step n°1 |

Walk through your production area.

Are things in order, flowing to the finished goods area without confusion? The first thing you will notice in a Lean production area is that it is obvious what is going on. It follows the 5S principles (Sort, Straighten, Scrub, Standardize, Sustain) and has visual cues everywhere including up-to-date performance measures at the points where it matters. Clean, orderly, and visual is a good starting point for Lean.

Step n°2 |

Look at the workstations.
add_shopping_cartContinue reading for free (70% left)