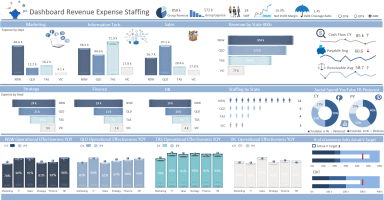 Revenue and Expenses Dashboard
A succinct Excel Dashboard report which focuses acutely on organisation's revenue and expenses in the outputs.
Marcus Small offers you this Best Practice for free!
download for free
Add to bookmarks
Further information
To summaries data in a neat clear way in order to help management understand some of the key metrics inside the organisation.