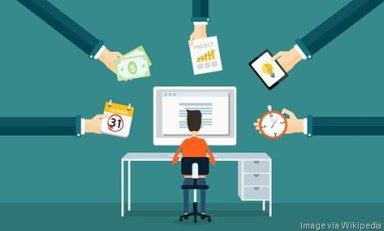 How to Help Others At Work And Still Save Yourself
Every professional struggles with their workload yet they sign themselves up to help others. Learn how to avoid this!
Introduction
Don't you wish you were better at saying "no" to all those extraneous requests for a bit of help at work? Every business owner and professional I know is struggling with their own workload, yet they let themselves get signed up for other people's work, either out of frustration that things aren't getting done, or guilt, or just plain sympathy. It's time to stop jeopardizing your own future.


For example, as a software executive, I once had a talented engineer working for me who was always helping others, to the extent that he consistently missed his own project deadlines, and was ruining his health through lack of sleep. After some tough love by me, he admitted that he just couldn't say no to all the people around him asking for help.


He didn't realize that he had become part of the problem, rather than the solution. I found him a coach, and we suggested the following steps that may help you as well in declining requests from peers, without leading with the "no" that you find hard to express:
Step n°1 |

Ask for a small delay, to give you time to think.

Even though your first reaction is that this request will only take a second, it always pays to assess your own workload and deadlines before jumping into another commitment. A good approach is to buy some time with a small delay, such as "Let me just finish this task, and I'll stop by to see you."


After some thought, you may realize that you are already overloaded, and this new request is not so easy. Also there may be someone, or additional homework, that you can suggest quickly. Always be sure to stop by as promised, to maintain your credibility.

Step n°2 |

Offer one-minute mentoring up front, and stick to it.

Have you ever noticed how many "Do you have a minute?" requests turn into an hour or two of your time? Without saying no, and without a major impact on you, most people will appreciate a quick pointer or two to get started. Ask them to come back with specific results, and don't accept less.


One of the biggest mistakes you can make is to actually take over and do the job for the requestor, rather than make sure they do the work themselves. If you do their job, they don't learn anything, and you can bet they will be back again soon. Both of you suffer.
add_shopping_cartContinue reading for free (70% left)