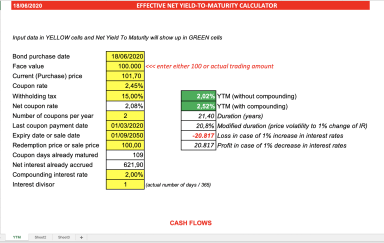 Bond Net Yield-to-Maturity Calculator
Calculate the Net Yield-to-Maturity (or to sale date) of a bond, keeping interest rate risk under control.
Domenico Cristarella offers you this Best Practice for free!
download for free
Add to bookmarks
Further information
Calculation of a Bond's net yield to maturity and interest rate risk sensitivity.