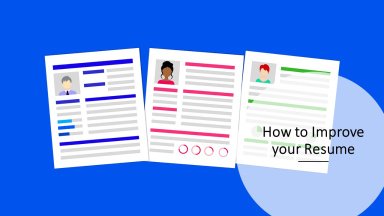 How to Improve Your Resume
Resume Impressions: 5 Points to Improve your Resume
Introduction
Your resume gives an impression of you. It's a quick, first-glance impression that a hiring manager makes while scanning your resume. To make it to the next step, your resume must tell the employer that you can do the job they want to fill. Take a look at your resume for the following:
Step n°1 |

List your skills clearly and concisely

Step n°2 |

Make sure your opening statement works with the job description

Is your opening statement (if you have one) in synch with the job description? If your statement reads that you are a seasoned communications professional in the consumer sector but the job description is for a public relations professional with 10 plus years in a B2B sector, you need to revise this. You can make it more general or mention any relevant sector experience from the past. You want to highlight how you fit not how you don't.
add_shopping_cartContinue reading for free (70% left)