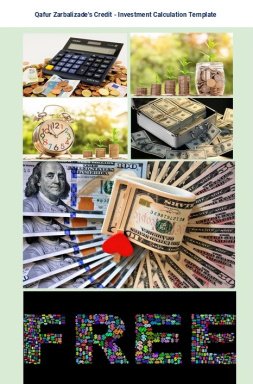 Let's invest money...
This template is for to calculate the interest according to your specified time when you take money loan from bank.
Ilgar Zarbaliyev offers you this Best Practice for free!
download for free
Add to bookmarks
Further information
If you need money credit, then this is the best template to use.
If you intend to pay interest at the beginning of each month, so it is preferable.
Not preferable, of you intend to pay interest at the end of month