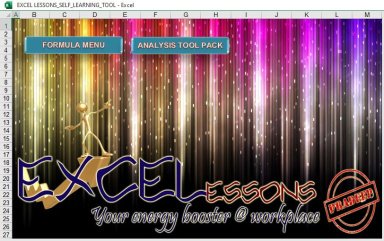 Excel Lessons_Self learning Tool
This is a self learning tool for 152 excel formulas. Your energy booster at workplace. Add-ins Analysis tool pack to address extra functions.
Acquire business license for $20.00
Add to cart
Add to bookmarks
Further information
This tool is to upgrade your Excel skills in a 100% very easy and quick learning techniques without anybody's support. This is a self learning tool to learn more than 152 critical and highly important excel formulas.
This is designed for all people who work on MS office tool.