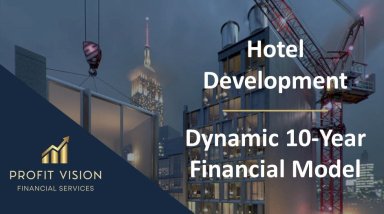 Hotel Development Financial Model (Construction, Operation & Valuation)
Financial model presenting a Hotel's construction, operation and valuation phases.
Acquire business license for $149.00
Add to cart
Add to bookmarks
Further information
Enable users to get into details of every step of a hotel project from the construction stage, to operating analysis, projection of cash flows and a potential future sale.
Suitable for a hotel project starting from the construction stage.