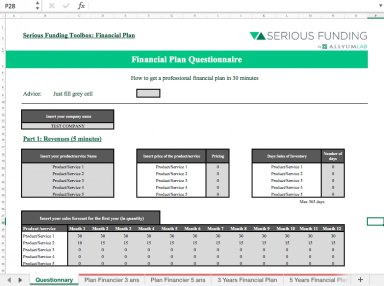 Startup Financial Plan Template
Ongoing document made to guide you in running your business, when in need of funding or financing.
Serious Funding offers you this Best Practice for free!
download for free
Add to bookmarks
Further information
Acts as proof for a lender or bank who wishes to have company numbers to make sure you can repay your loan.

Acts also as a financial forecast for your own benefit, so you understand how you project your business will do.
Applies best when realistic values are used.