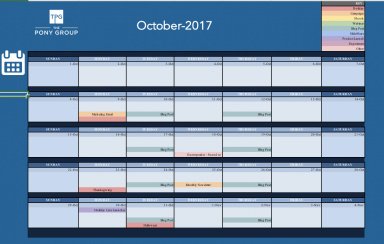 Ultimate Social Media Content Planning Calendar
An exceptional social media content and planning tool to build and execute your social media marketing strategy.
Scott Poniewaz - The Pony Group offers you this Best Practice for free!
download for free
Add to bookmarks
Further information
Social media management streamlined. This tool will make your social media team able to work together with ease. From the social media strategists to the content developers, or the team responsible for posting, this tool will cover all of your bases.
Social media management teams, executive planning, and marketing strategy.
This tool is not a social media scheduler and does not post the content to social media channels.