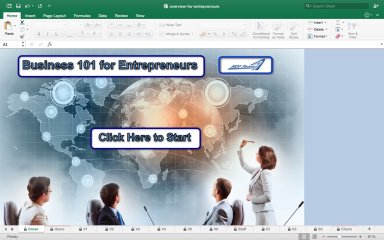 Overview Tool for Entrepreneurs
Tool for self assessment and overview of your business and performance.

by David Connaughton
Owner, ROI-Team, Inc.
Follow 32
Description
This is a great Excel tool for conducting an extensive analysis of your business operations. This tool will help you in 4 key ways:

- Evaluating your readiness for business challenges
- Planning for critical tasks
- Ensuring that all key elements are considered and planned for
- Developing a path forwards.

Using this model will help you to ensure that all aspects of the business are planned and can work efficiently. This will help you to make sure that your business model, operations and management systems work in tandem with one another.

This model sets out what you should be looking for in a business model, operations and management systems. Using these guidelines will help you to build a system that functions effectively.

The model also provides useful charts and graphs that will help you to visualise your satisfaction with operations. For instance, the tool provides a chart that maps your current performance against your desired performance in three key sectors: business model, management systems and operations.

The model also includes a staffing tool that will aid you in identifying the individuals that your business needs to be successful. It also demonstrates how to manage these individuals effectively.

The tools offers an "Entrepreneurial Checklist" that asks a series of key questions that need to be answered if you are to be successful in your business. Having answered these questions, you can then use the path forward tool to set out a plan for moving forward with your business plan.


Currently available at sale price.
This Best Practice includes
1 Excel Spreadsheet
Acquire business license for $2.00
Add to cart
Add to bookmarks