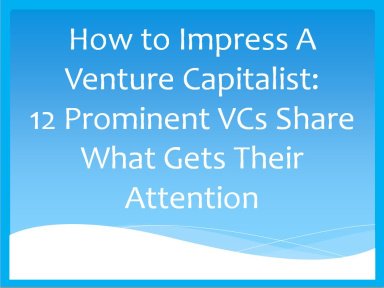 How to Impress A Venture Capitalist: 12 Prominent VCs Share What Gets Their Attention
Know how to impress venture capitalists through the advice of 12 experts.
Introduction
Entrepreneurs seeking funding are often unsure of what they must do to get a venture capitalist's attention. So we asked 12 of them exactly what they hope to see when an entrepreneur walks through their door.
add_shopping_cartContinue reading for free (70% left)