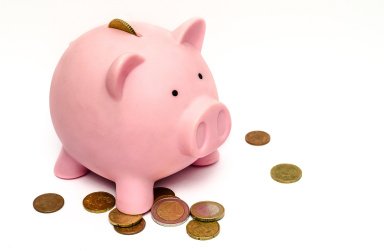 How to Bulletproof your Fundraising Deck
Learn how to bulletproof your fundraising deck
Introduction
There is no shortage of great advice on how to create a great fundraising deck. Our very own Michael Wolfe (not to be confused with the Fire and Fury Michael Wolff, by the way, nor with the fantastic comedian Michelle Wolf) wrote an excellent article about what should be in your fundraising slides some time ago. Mark Suster put together this great post with lots of tips and resources, an older post but still very relevant. There are several templates that you can find online, plus collections of dozens of fundraising decks from real startups. One of my favorite ones is Front's Series B deck (🙏 @Mathilde). If you're new to the topic, these are all good places to start.


In this post, I'd like to address a few details which I think haven't been covered yet. Specifically, I'd like to share a couple of things that I think you should keep in mind when you present numbers, charts, and estimates in your deck. These simple tips and tricks are easy to implement, will help you bulletproof your deck and might smoothen your fundraising process.


All right, let's dive in!
Step n°1 |

Come up with a comprehensible bottom-up TAM estimate

Almost all fundraising decks include some estimates regarding the company's addressable market. But sometimes these numbers border on the line of being BS because they aren't specific enough:


To make up an example, if you want to convey the size of the market for practice management software for doctors in the US to an investor and you tell him or her that healthcare software is a $10B industry, that's not quite as bad as the proverbial "1% of China", but not very useful either. If you say that there are approximately 230,000 physician practices in the US, which multiplied with your ARPA of $500 per month leads to a TAM of around $1.4B, that's much better. You can, of course, talk about how you're going to expand your TAM over time by going into new segments and/or increasing your wallet share, and it may be helpful to point out that your initial market or segment is part of a much larger market, which you might be able to tap into later on. But you should always try to come up with a bottom-up estimate of your addressable market as opposed to relying exclusively on top-down numbers that you've found somewhere.


If you're building a marketplace, make it clear if the market size numbers that you mention refer to GMV or your cut of the GMV. Your so-called "rake" can vary substantially for different industries and different types of marketplaces, so try to complement your GMV number with an estimate of your rake. Check out this great post on marketplace monetization strategies by our marketplaces expert Pawel for food for thought on this topic.


If you're addressing a market that is currently served by a combination of software and services, make it clear which portion is spent on software and how much is spent on services. Depending on what your product does, it can be reasonable to assume that the software part of the market will grow over time (while the total market might shrink).


Why does this matter?


The size of your initial market is something many investors care about. It doesn't mean that everyone is fixated on a large initial market. Some companies go after a smaller segment initially and expand their addressable market over time. In some cases, it's hard to come up with any numbers because you're creating the market. Your TAM is just one of many data points which investors will look at when they try to assess the opportunity. But it's an important one, so try to make it easy for your audience to get a sense for that number.
add_shopping_cartContinue reading for free (70% left)