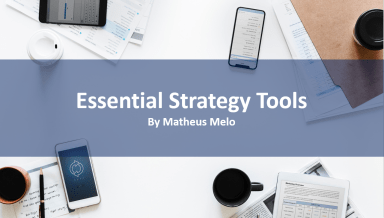 Essential Strategy Tools
Essential strategy tools that will help you achieve your goals by creating a beautiful and complete strategic plan.
Matheus Melo offers you this Best Practice for free!
download for free
Add to bookmarks
Further information
Essential tools to support the creation of the strategic plan.
Use these tools to prototype your strategic plan.
It is not a complete methodology, you need to know how to use each tool to achieve maximum use.