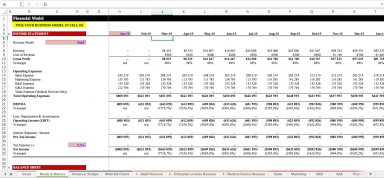 S3's Operating Model Template
Precise calculator for business expenses, overall cash needs and revenue model.
S3 Ventures offers you this Best Practice for free!
download for free
Add to bookmarks
Further information
The model is more applicable to the type of companies we typically target: Enterprise License Software, SaaS businesses, and Medical Device companies
It does not include capital expenses (or the depreciation associated with them) or inventory management."