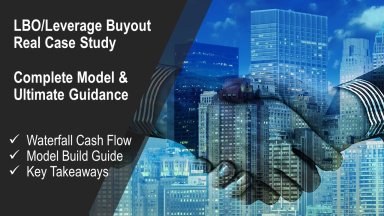 LBO Real Case Study- Complete Analysis Model -Ultimate Guidance- Waterfall Cash Flow
This provides a LBO (Leveraged Buyout) real case study model. The model can be seen as an ultimate guidance of running a comprehensive LBO model.
Acquire business license for $30.00
Add to cart
Add to bookmarks
Further information
Allow users to quickly learn about and analyze an LBO deal, customizable for all sectors.
Suitable for both educational and business purpose.