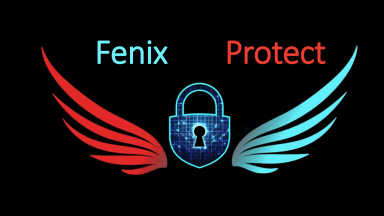 FenixProtect - Excel File Protection
Total Protection Software for your Excel files
Acquire business license for $5.00
Add to cart
Add to bookmarks
Further information
- Who is it for? Will it be useful to me?

• Of course it will be useful! FenixProtect does not discriminate when it comes to protecting. We guarantee that you can be part of our CLIENTS, whether you are:
o Entrepreneur:
 Current situation:
• You want to earn money with an Excel file that you created with a lot of ingenuity and hours of work. Therefore, you need a way to protect your idea in such a way that it is feasible to distribute it and create a profitable business around it without losing control.
 FenixProtect Solution:
• Licenses:
o Ensure that only those who have paid for your file can have access to it.
• Content Protection:
o Prevent the end user from modifying the structure of your file.
o Restrict access to the end user to either modify or view sensitive data in your file such as formulas. This way, they won't be able to duplicate your file.
o Companies:
 Current situation:
• Companies have confidential files and in these cases careful handling of the information is essential.
 FenixProtect Solution:
• Licenses:
o Make sure the file does not leave the company.
o Limit access to the file within the company to only certain sectors.
• Content Protection:
o Restrict the possibility that the employee can ruin the file by mistake either by modifying it or by deleting formulas, ensuring that any analysis carried out will be based on accurate data.
o People:
 Current situation:
• We all store Excel files with private information on our computers that we might not want to be seen by just anyone. However, we live in a world where interacting and working with other people is essential. Even by sharing the computer with someone else, you are already putting your privacy at stake.
 FenixProtect solution:
• Licenses:
o Being able to send an Excel file to your fellow students for group work, or simply share it with a friend or family member without the latter being able to distribute it without your authorization.
o Share your computer safely with other people, knowing that even when having access to your files, they will never be able to open them from another place without your authorization.
• Content Protection:
o Protect the file from any changes that may affect its correct operation. The most sensitive parts of your file that contain formulas cannot be altered, ensuring that the information will be accurate and that no one will be able to ruin it.


- How does FenixProtect fulfill its mission so effectively?

• FenixProtect completely shields the information from those users who do not have your permission to see it.
 Our specially designed algorithm detects the device from which the file is being opened. In other words, each device represents a different password.
• The only way that users can access the file is by having previously given them the password they need to access. Most important of all: only you in this world will have that piece of the puzzle.

- How does it protect your file?

• FenixProtect has several layers of protection to minimize the possibility of infiltrating your valuable information:
1. Several Levels of passwords generated and activated automatically:
a. Opening Password:
o Password required to open the file.
b. Initial Access Password:
o Password that you will provide to the end user. Without this password, you will not be able to view the file and the file will be closed automatically.
c. Access Password to the "Control Panel":
o Only you will be able to access this special Control Panel that will grant you additional functions.
2. Formula Protection:
o FenixProtect automatically detects all the formulas that you may have used and protects them. The end user will not be able to modify or view them. In this way, even after having accessed your file, your information remains protected.
3. Information Protection:
o FenixProtect does not allow your information to be copied or the end user to modify the file format, its structure or its extension. However, the user will be able to enter information without issues in case that the file is interactive and requires this modality.
4. Disabling the Excel menu:
o The user will have a broader view of the file since the Excel commands will be hidden, giving it a better appearance and, in turn, greater protection since they will not be able to access the commands to make modifications.

- Is it easy to use FenixProtect?

• Easier, impossible. The idea is to protect your information in the fastest, most agile and, above all, automated way ... in short, that requires the least effort on your part. To achieve this, we put at your disposal a Control Panel, which only you can access, and will allow you to:
1. Automatically import information:
o By pressing a single button and selecting the file containing the information, everything is automatically copied to the FenixProtect software, where your information will already be protected in a matter of seconds.
2. Delete the import:
o If you regret importing all the information from your original file, with just one click you can delete it.
3. Hide tabs:
o Your file may contain sheets that you may not want the end user to see. Thanks to this mode, you will be able to hide the tabs you want. There will be no way for the end user to see them as they will remain at a higher level of concealment, with no way to enable them.
4. Show all tabs:
o When activated, all the hidden tabs will be enabled in case any modification is needed.
5. Unlock File:
o With this mode you will be able to unprotect the file and the Excel menu will be enabled momentarily to make any modification you want to make.
6. Formula Protection Test:
o Use this mode to test how the formula protection will look and see if everything works correctly before it is sent to the end user. In Excel, merged cells usually bring several problems and precisely this protection test will indicate all those cells that we will have to modify so that they can be protected correctly.

- Does it include a warranty?

• In the event that for any reason FenixProtect does not comply with either:
1. Protect your file in the way that we have specified.
2. Run all the functions as we have informed you.
 We will refund your money!

• Support 24 hours a day / 7 days a week through:
1. E-mail: Fenix.Digital@outlook.com
2. IG: @ fenix.excel.usa
3. Whatsapp: +5491134252862