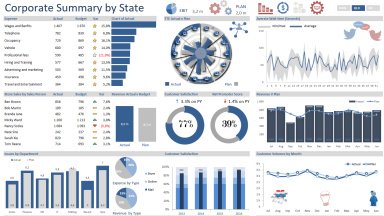 Corporate Summary Excel Dashboard
A succinct Corporate Summary Excel dashboard report which displays a range of organisational metrics (actual vs plan).
Marcus Small offers you this Best Practice for free!
download for free
Add to bookmarks
Further information
To give people a starting point for a model - a general idea about layout and how a model can be presented in a clean clear way.