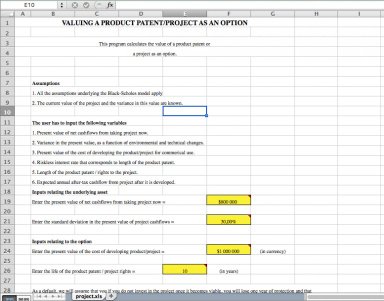 Option Pricing Model to Value a Product Patent or Option
This program calculates the value ofa product patent or a project as an option
Prof. Aswath Damodaran offers you this Best Practice for free!
download for free
Add to bookmarks
Further information
Output:
- Value of the product patent/project right
Assumptions
1. All the assumptions underlying the Black-Scholes model apply
2. The current value of the project and the variance in this value are known.